001 COSMOPOLITAN MAGAZINE



I joined Cosmpolitan in December of 2022, of the heels of an award winning redesign that took a fresh, modern take on the iconic Cosmo brand.

My role in the team focuses mainly on the print magazine, including designing the layouts of the book itself, creating original art to support our editorial team, supporting research and execution of photoshoots, and assisting in hiring and art directing illustrators.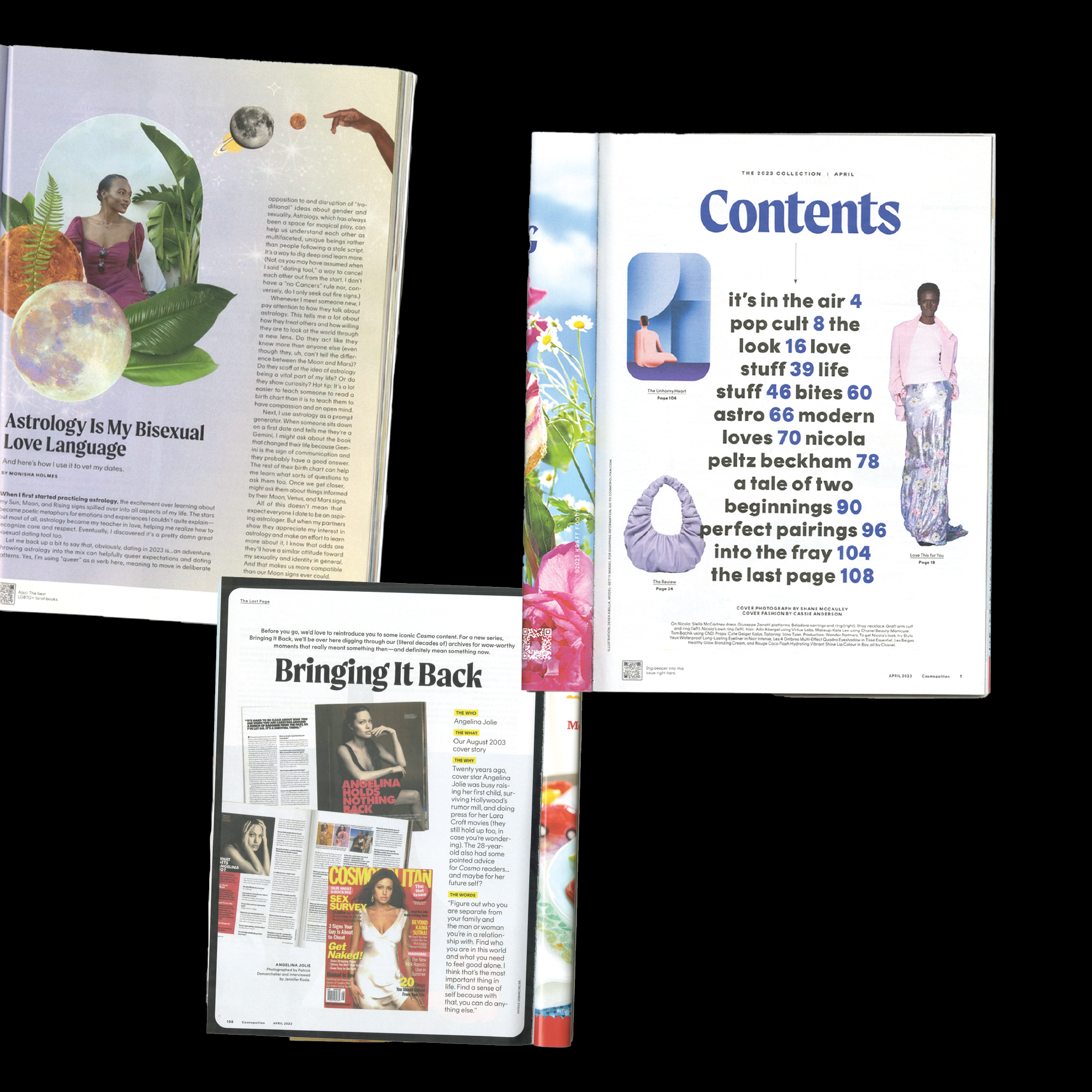 2023

Junior Designer
Bethany Rennard

Designer
Kara Miller

Art Director
Mary Fama

Design Director
Jose Fernandez

Creative Director
Mallory Roynon
002 CODE



Code is an annual conference hosted by Kara Swisher that convenes the biggest names in the business — executive leaders and promising entrepreneurs — for networking and in-depth conversations.

Our team was tasked with bringing a fresh and modern edge to the bold, incisive Code brand. We established this brand across a plethora of touchpoints including digital advertisement, social promotion, printed signage and collateral, web design, and motion.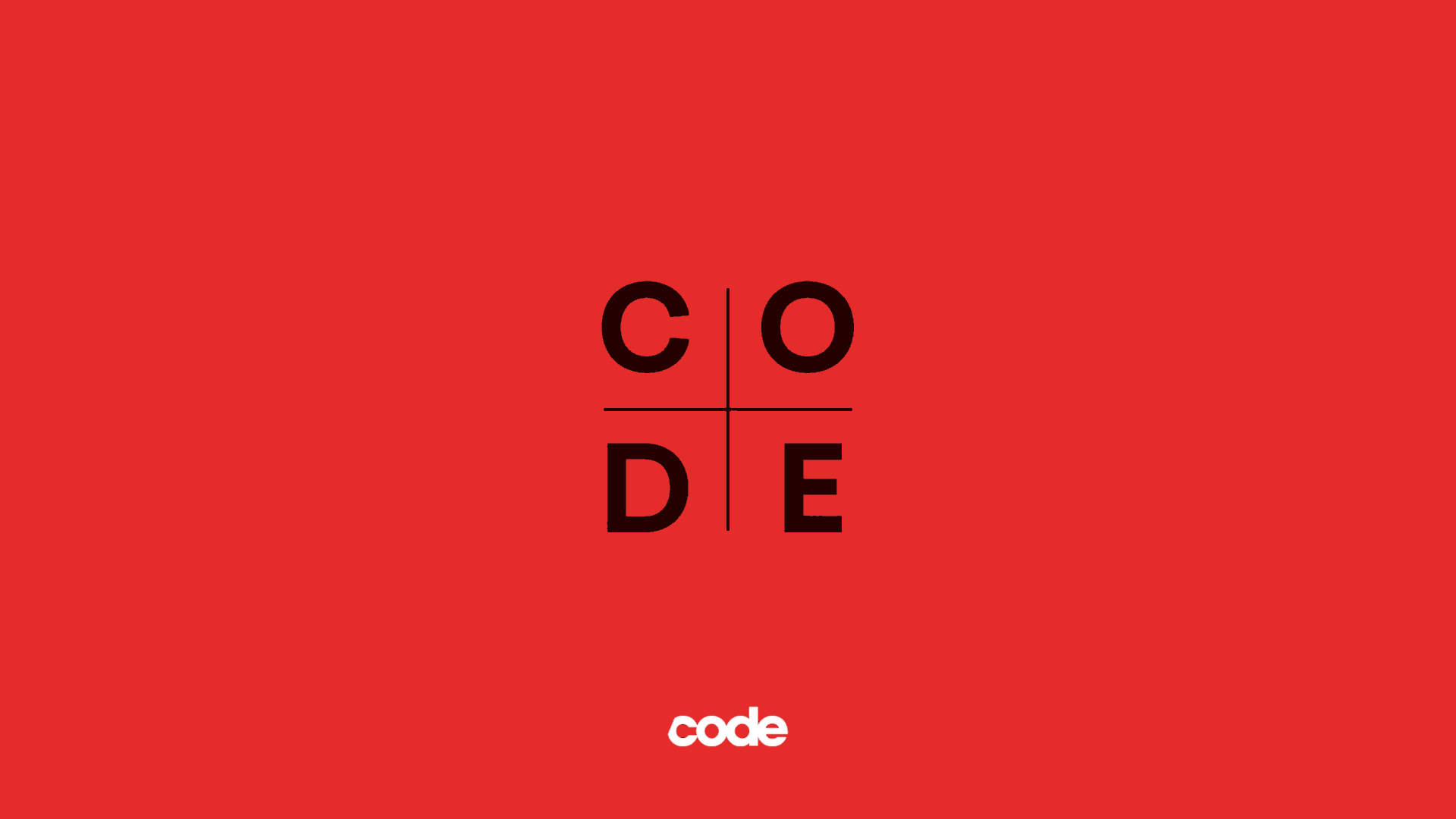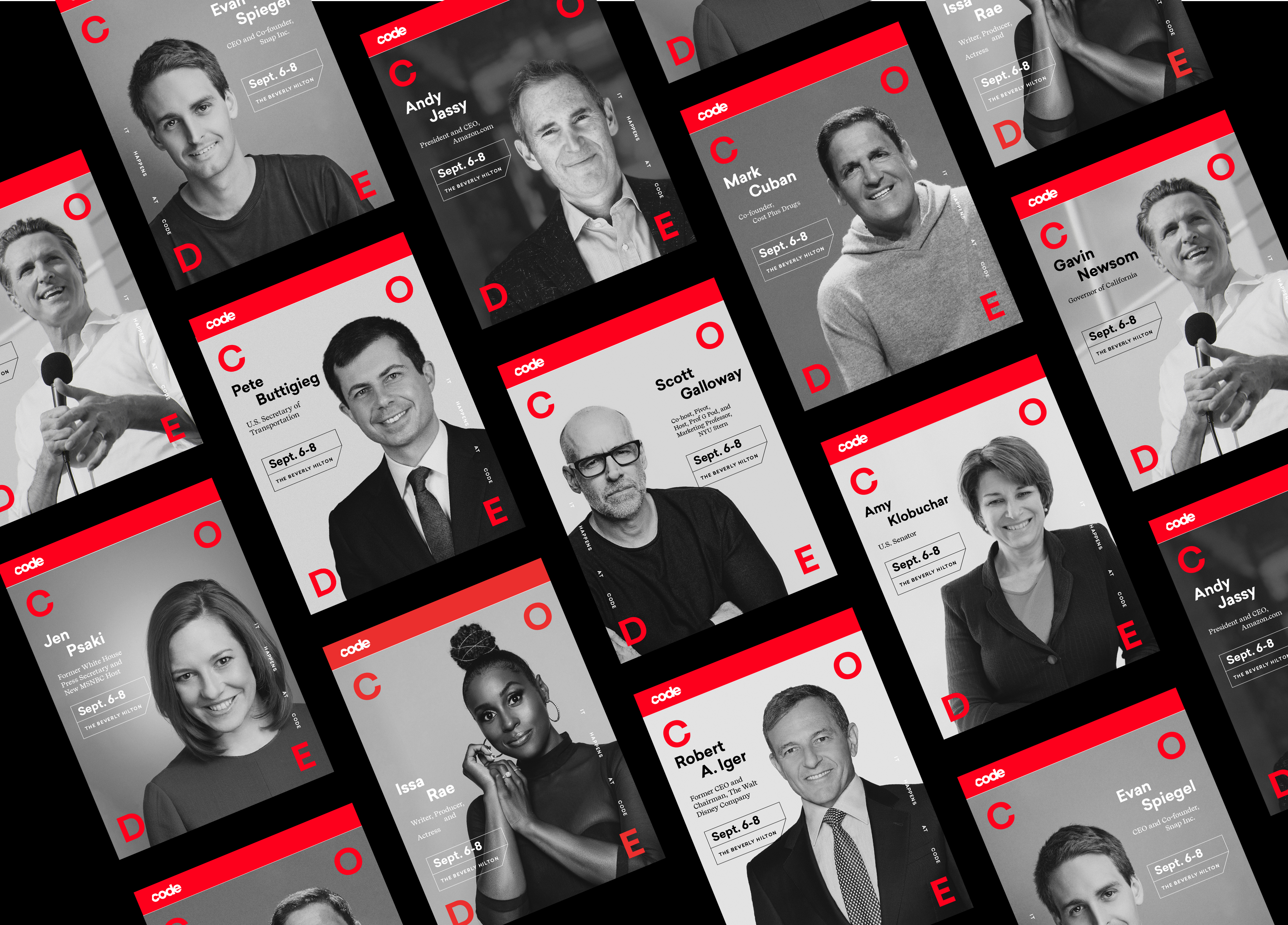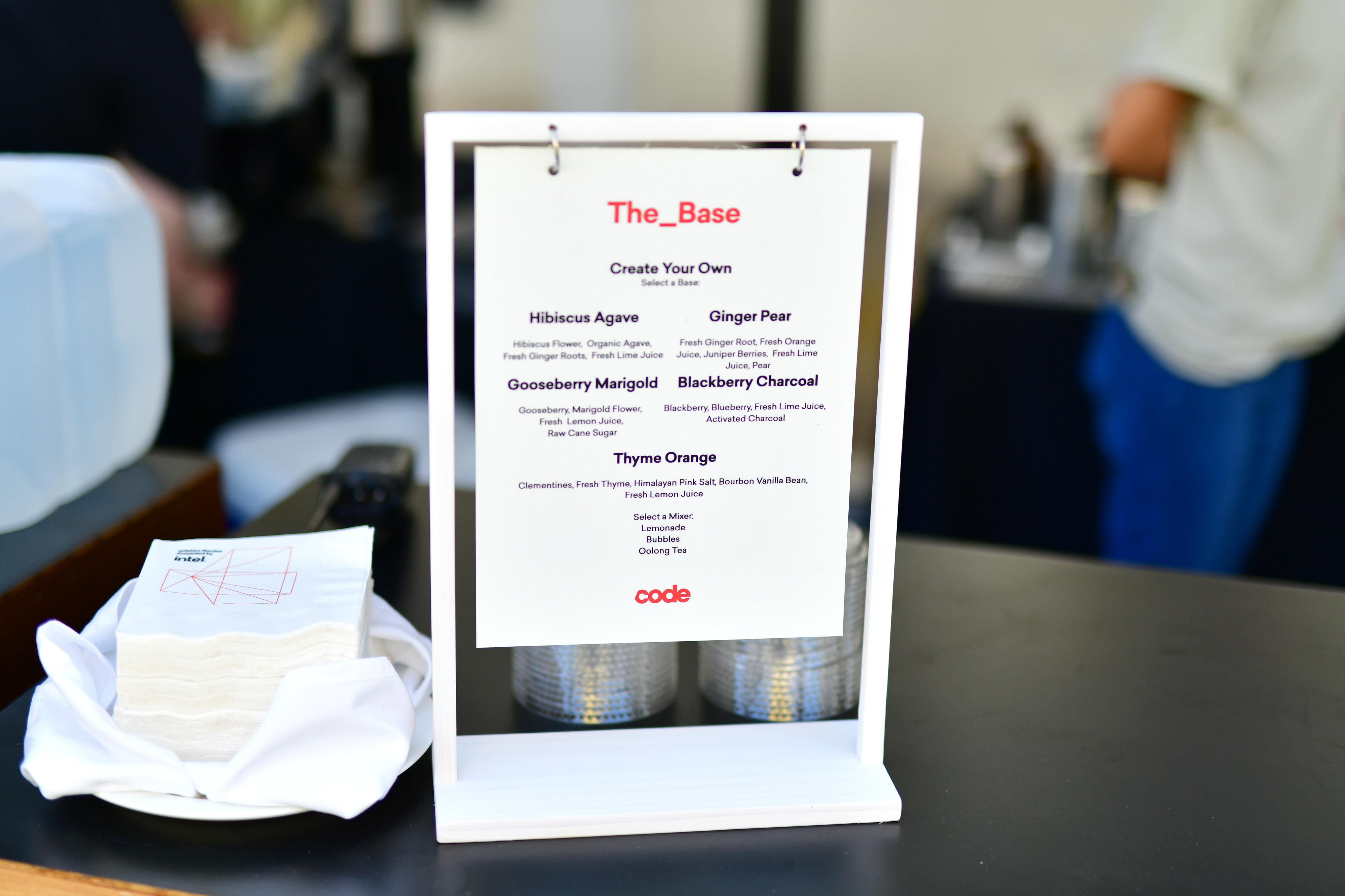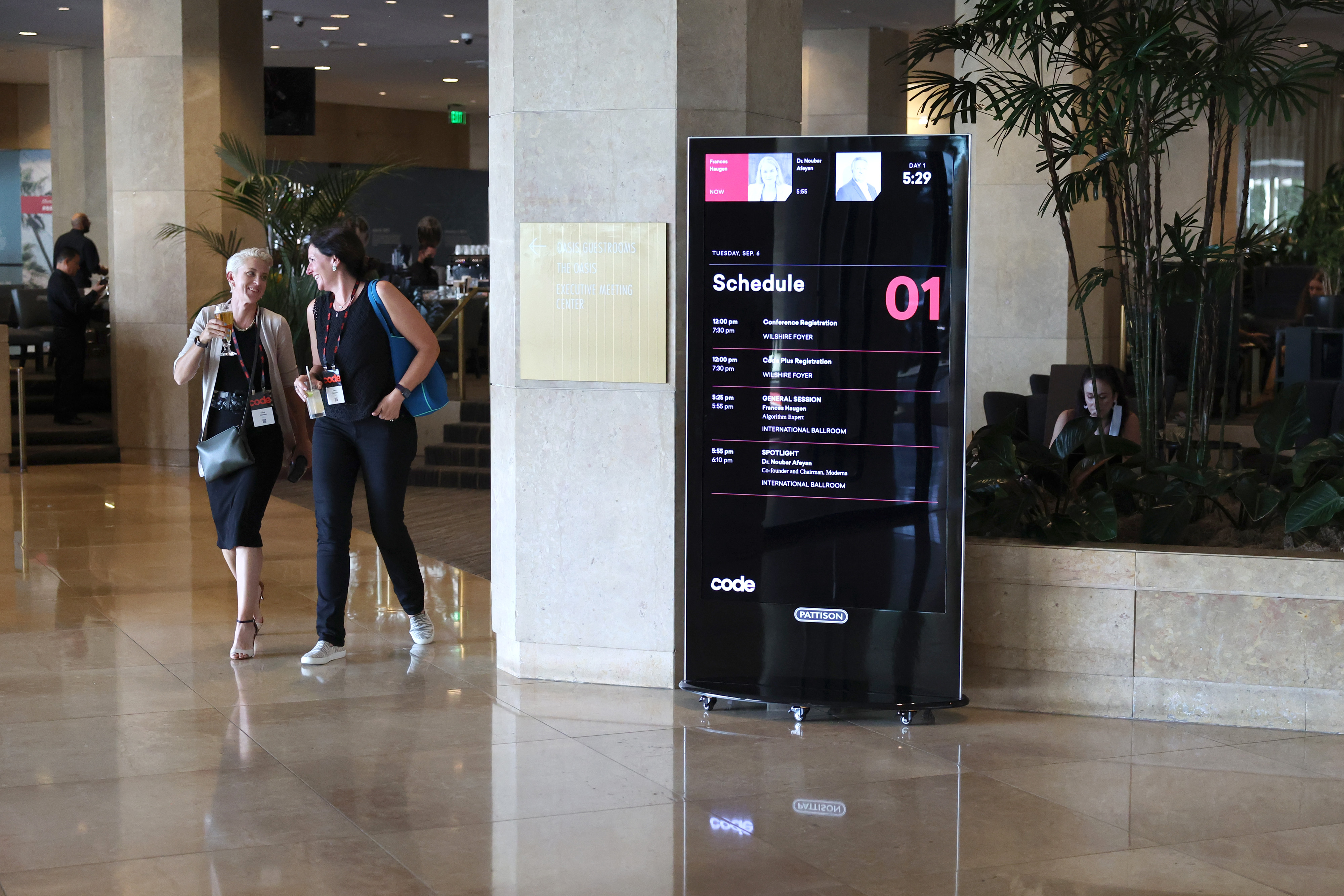 2022

Designer
Bethany Rennard

Senior Designer
Cindy Hwang

Motion Designer
David Lee Fiddler

Principal Designer
Chris Carfolite

Design Director
Kristina DiMatteo
003 NY MAG HOLIDAY



New York

Magazine wanted to execute a marketing campaign for the 2021-2022 holiday season that featured motion graphics and eye catching illustrations to attract potential new readers and subscribers. I was brought on to execute promotional assets on a tight deadline that maintained a high level of quality and aligned with the

New York

magazine brand and would attract new subscribers.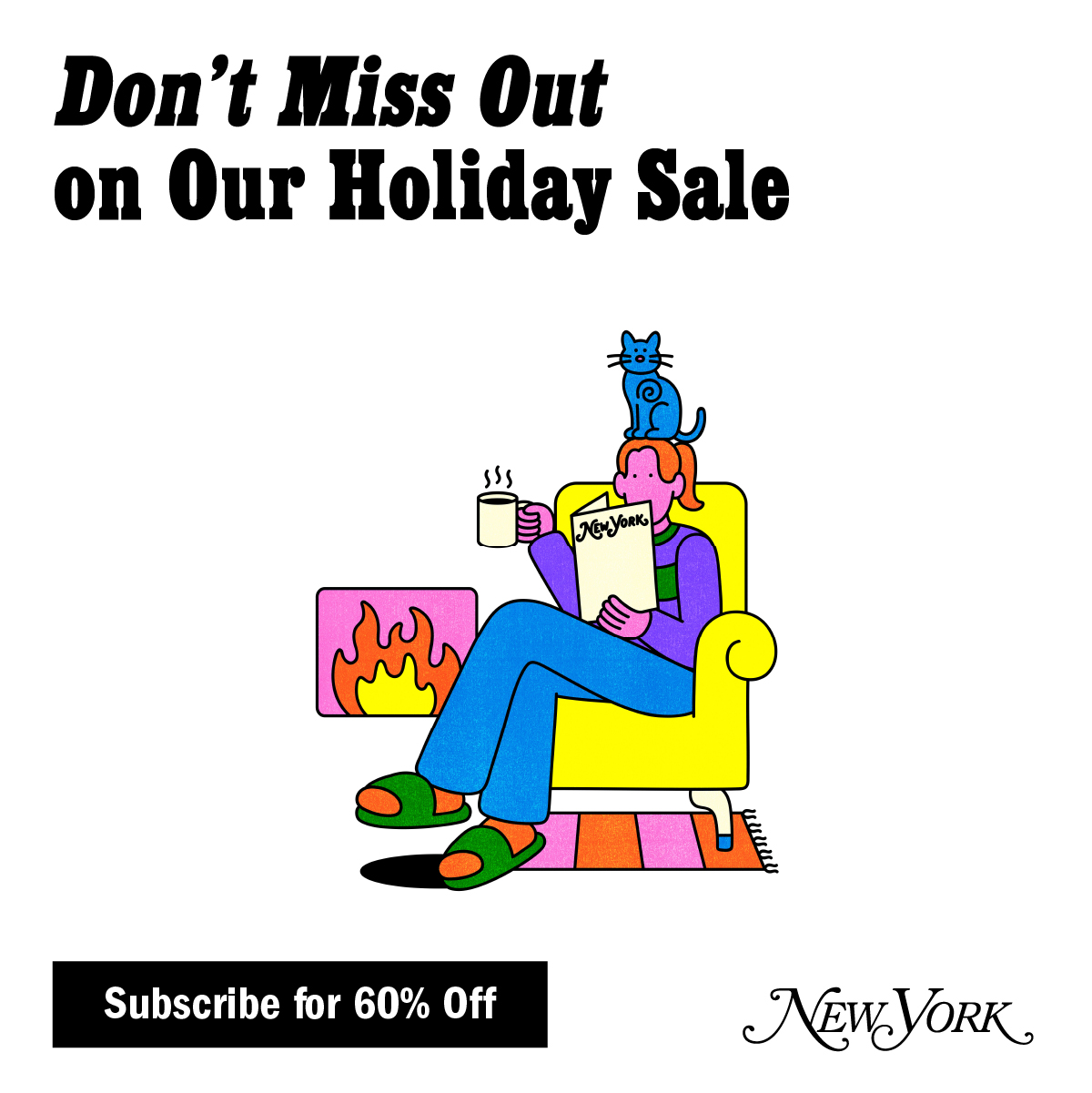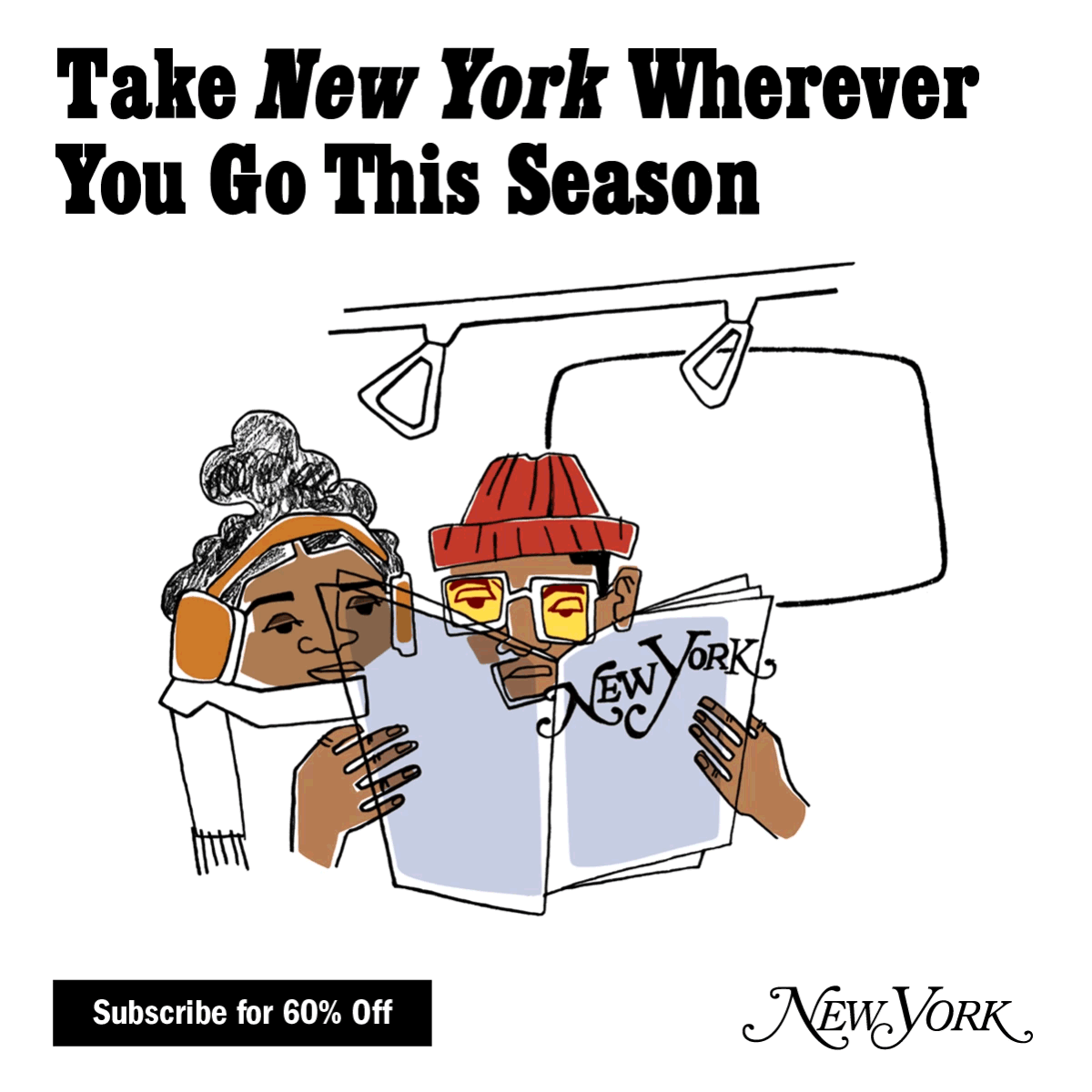 2021

Production Designer
Bethany Rennard

Lead Designer
Mina Shoaib

Design Director
Kristina DiMatteo

Illustrations
Gabe Alcala,
Jonell Joshua
004 BITES ZINE



After spending time cooking professionally and in my home kitchen post college, I worked on a zine to feature several recipes I developed. I was thinking about different ways to represent and organize recipes, wondering if they could be simplified or boiled down to more essential elements.

2020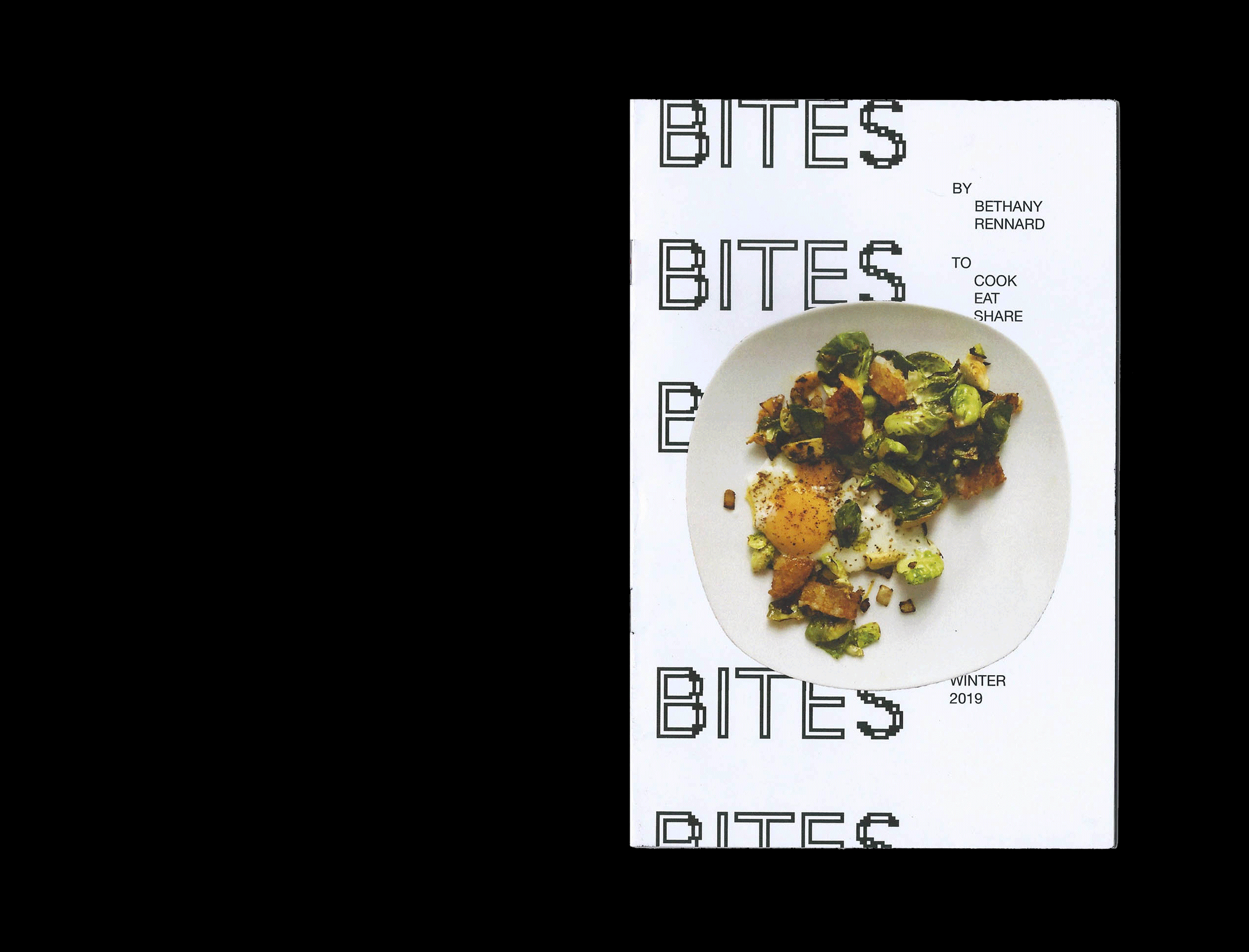 005 boygenius IDENTITY



boygenius is a supergroup formed by Julien Baker, Lucy Dacus, and Phoebe Bridgers. I created an identity for the tour of their self-titled album, and concieved a collector's edition box set featuring 4 vinyls - one of each artists respective albums and one of their album created in collaboration.

2019

special thanks to John Beach